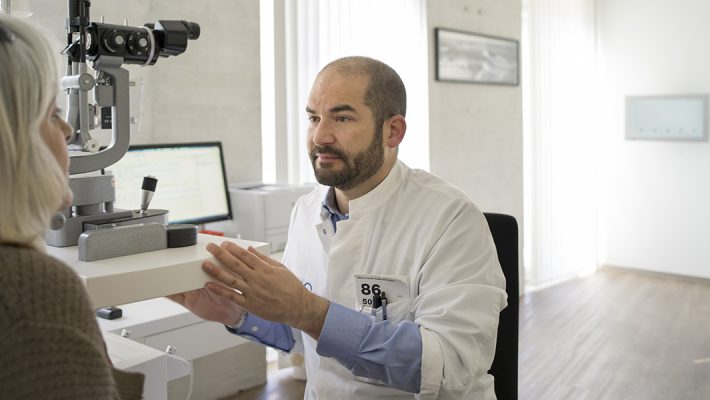 Diabetes is a metabolic systemic condition where there is an imbalance of the regulation of the sugar in the body.
In the diabetic eye disease, the lens and the retina are the main parts of the eye that can be affected:
The lens: mainly affected by the early onset of a cataract when compared to non-diabetic patients
The retina :
Oedema of the central part of the retina (macula) or the gradual disappearance of the vessels irrigating this area. These two mechanisms cause low vision that can be severe.
The development of new blood vessels in the peripheral retina may lead to intra-ocular haemorrhages (see retinal detachments).
These two retinal conditions are often treated by intra-ocular injections and/or laser of the retina.
In the event of retinal detachment, a surgery is needed.
The best treatment for diabetic retinopathy is the screening of diabetes and its own treatment when it is diagnosed.
A diabetic retinopathy is a chronic disease and as such it needs a long term follow up.